2 Minute Read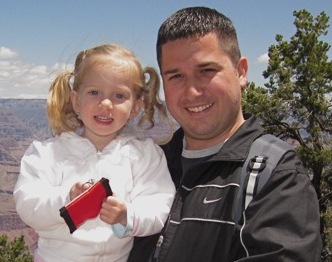 Hi, my name is Ken Troyer…and I'm an online business entrepreneur!
Yeah, I know…that might sound cliche', but that is truly the best definition of me.  And in case you don't know…an entrepreneur is a person who has possession of a new enterprise, venture or idea and assumes significant accountability for the inherent risks and the outcome…and that's me in the purest form.

I got my first computer back in 2002…and started actively marketing online since 2004.  Now before you think I'm someone special, let me assure you, I'm no different from anyone else.  Like millions of other people, I got suckered into a lot of business "opportunities" that on the surface appeared to be legit, and very promising…but after a few years of trial and error (and losing money) I discovered that many of these so called "opportunities" were just fancy ponzi schemes. (you would be shocked to see how low people go to make a buck) – so I quit that dead end road, and I turned into a maverick.

Yep, I went into independent observation mode…and began to think for myself – instead of letting other people brainwash me.
The next several years I dug my heals into the internet…and decided to pour my heart and soul into finding a REAL, legitimate system that I can use to build an online business. Back then, the idea of affiliate marketing was super hot, so that's where I got hooked…and that was my introduction to internet marketing.
My first website was a joke…just a cookie cutter website that I got for FREE by joining a so call "system" that was supposed to fill my bank account. (it didn't) It loaded with a bunch of hype, bold claims, and fancy banners (portraying me as the expert)…of course, it didn't work either…but it was the biggest stepping stone for me. It was because of that program that I finally realized the never fail rule to making money online.
That Never Fail Rule is: 

Find a need, and fill it.
It really is that simple.
Now granted, there are some other steps along the way…but that is the core of it all.  Find a problem, a need, a frustration, or a want by a group of people…and you've got yourself a market. (easy to do)  Find a solution to their problems or wants, and you've got a product.  Find a way to put yourself in their shoes, connect with them…and you'll make a LOT of money.
But, I digress…
I discovered this "Never Fail" rule myself…by actually doing it myself. Yeah, this stuff is not theory…I'm speaking from experience.  I actually found a need in a market, filled that need, and created my first product.  That product was a mastermind group that I recruited, and organized. (which is now the Affiliate Power Group)…I started it all because I saw a MAJOR NEED in a niche market…and it turned out to be a BIG success. Since then, we have developed, and refined this group into the Affiliate Power Group…and the membership continues to grow each week.  We have a very active, beginner friendly private (members only) forum in there, and everyone loves it.
Today I am now branching out into other niche markets…and finding ways to help people get online, and solve their problems.  That's what this website is all about – helping people get online, and solve problems.
If you like what you see here, then get on my weekly newsletter…and we'll stay in touch…maybe I can even help you with something.
I'm constantly staying up to-date with new products coming out into the "internet marketing" market…and I've become pretty good at figuring out what is legit, and what is not.  What works, and what doesn't.  I also have resources that I use to leverage my knowledge…and when I do, I share it here with my subscribers here first.
My promise to you – I'll sift through all the hype, and only give you the quality stuff that actually works.